A game night is a perfect way to spend the weekend evening catching up and having fun with friends and family. It creates an opportunity to strengthen bonds with the people close to you. Since some people occasionally allow their friends to tag along, it also creates an amazing chance to meet new people and establish new relationships. When the kids are involved, it goes a long way in sharpening their mental abilities, boosting morale, and pampering their emotional wellbeing. Most importantly, it is often a great way to curb stress and anxiety both for adults and minors.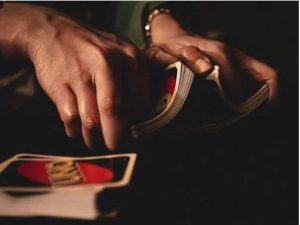 However, these and more benefits will only be realized if your game nights are well organized and prepared in advance. With this having been said, here are a few awesome tips to help you organize for the perfect game night.
1. Have a Variety of Games On Hand to Play
When organizing a perfect game night, having plenty of other games to play is a great idea. That way, even if your guests aren't having fun at a certain game, there will still be other options they can enjoy. While at it, don't forget to bring a set of quality playing cards to your game night. Card games are a frequent choice on game nights, not forgetting the many different types of games you can play with a quality deck.  
Also, ensure you have some cool music playing in the background to keep your guests entertained while taking turns in the gameplay. The games should also be easy to learn, relatively fast-moving, pique guests' interest as well as strategic.
2. Create Your Game Night Guest List
In truth, Game nights provide an awesome opportunity for close friends or family members to have great fun and, most importantly, get to know each other better. With that said, the very first tip to organizing an awesome game night is to create a guest list. When creating your game night guest list, remember to consider the space available in your room. For instance, if you have a big space, you can comfortably accommodate more guests for multiple game stations. If your room is small, then invite only a few game night guests.
In a nutshell, make sure your guests are familiar, comfortable, and manageable during the night game. On top of all this, do not forget to choose an appropriate weekend night when everyone is comfortable attending. You don't want to go through all the trouble organizing everything, only to end up with just two friends while you invited more than ten.
3. Seating Accommodation
Since most of the game night games are often a seated activity, ensure you provide your guests with appropriate seating accommodation. With enough seats in your room, everyone feels comfortable and part of the group. If you are playing some board games, there should be enough space for all the participants if anyone wants to pull up a chair. For more interactive games, ensure your furniture is spread around so that everyone can easily join in and have fun.
4. Plan for Finger Foods and Drinks
Honestly, it would be hard to enjoy a game night while hungry. So, for a perfect game night, ensure you've got some refreshments. Provide your game night guests with food and drinks that are easy to manage even while engaged in gameplay. For instance, premade party platters are a great option in case you want to spend more time enjoying the gameplay than preparing food. Also, while game etiquette often requires the hosts to provide refreshments, you can still ask your game night guests to bring their favorite snacks and drinks along- as a matter of fact, that's a great way to get to know them a little better as well as keeping the costs down.
5. Have Fun
Often, when hosting a game night, you may forget to have fun while trying to make sure everything else is perfect. The truth of the matter is, there is nothing such as perfection. As a matter of fact, the real reason you're hosting a game night in the first place is to have fun. So, be willing to loosen up a little on hosting responsibilities, join in the night game, and have unlimited fun.
And there, you basically have it. Game nights should be fun, entertaining, and memorable. With proper planning, friends and family members will leave happy and looking forward to the next game night. Thankfully, the above few tips can help you set everything up.